Welcome to Maddi Mae's Cafe

Highest Rated Cafe in Athens and Gatlinburg Tennessee!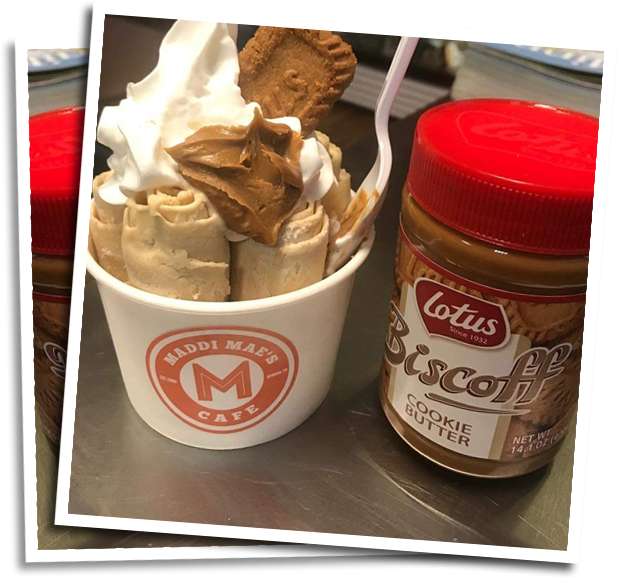 Soft Serve, Hand-Dipped, Rolled Ice Cream
Tired of flavor injected frozen treats? Maddie Mae's uses REAL ingredients to help elevate your ice cream experience
Savory Sandwiches
From the best Chicken salad sandwiches, Athen has to offer, to classic clubs and wraps, Maddie Mae's is your one-stop-shop for lunch
What Set's Maddie Mae's Cafe apart from the rest?

Quality of food
We use only the finest ingredients to ensure that your savory and sweet treats are always fresh and satisfying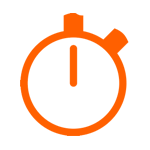 Speed
Tired of waiting in the drive-thru? Maddie Mae's offers the fastest turn around time to ensure you get the goods quick and can get back on the road
Order Online Today
Can't make it in to see us? No problem! Maddie Mae's Cafe has simple and quick online ordering options available for you to have your favorites delivered to your door. You can also place a pickup order and we'll have it ready in shop lickity-split!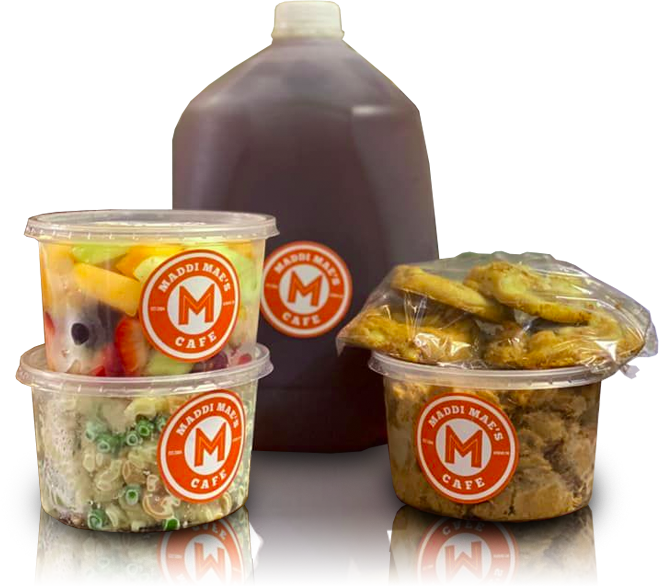 Old Fashioned Milkshakes
Stop in or order one of our famous milkshakes. Tired of your shake getting stuck in your straw? Try one of our thick straws for the perfect shake experience!
The Sweetest treats in all of Athens
Maddie Mae's is more than just ice cream and sandwiches. Check out our entire line up of snacks and treats
Check Out Our Sweet Treats

Soft Serve, Hand-Dipped, Rolled Ice Cream
"This local Athenian eatery has a wide variety of menu items to satisfy everyone in the family. My personal favorites are the Club on toasted bread or the Tuna on wheat, while my husband prefers the Black Forest Ham. The portion sizes are large enough that I often take half my sandwich home for later. The sides are super satisfying as well, whether you choose a zesty pasta salad, fruit cup, or yum-tastic chips (Personally I like the jalapeño where my husband always grabs a bag of Sun Chips) If you haven't tried the Dole Whip Float, GO NOW! It is so so tasty and refreshing. There are so many options of the ice cream variety from hand-dipped Mayfield cones (waffle or sugar cones) to soft serve. I just tried the pumpkin spice soft-serve and it was amazing! After all not all days in the south are made for coffee and pumpkin spice ice cream hits all the right feels for celebrating autumn without breaking into a hot beverage induced sweat. Go Forth friend and meet the friendly staff of Maddie Mae's and take a moment to enjoy your meal (or snack) in this clean establishment in Historic Downtown Athens. Check out the cool historic photos that line the walls or marvel at the sweet new epoxy tabletops scattered throughout. After you're hunger and thirst have been sated go explore. There are several charming shops that border the courthouse square and Athens is perfectly located to other fun attractions in SouthEast Tennessee."
Heather G
"Great food and great service. Absolutely great experience."
Tom G
"My favorite place in Athens! Incredible staff and sandwiches to die for!"
Todd C

A Message From Tennessee Joe
Maddi Mae's Cafe is a leading Sandwich & Ice Cream Shop located in Athens. We work with a small group of trusted vendors and distributors to bring the finest food products to our growing community of shoppers
We are the lunch hotspot in Athens, Tennessee.  We are famous for our Chicken Salad and French Dip sandwiches. We make our Chicken Salad in house (secret recipe handed down over the years), so we can control the quality and consistency to be the top seller in McMinn County.  Our French Dip starts with slow cooking our prime rib for 12 hours. We have many other sandwiches to meet all tastes since 2004.
Our family friendly environment offers something for everyone. Visit us to hang out with family and friends, watch the game, cool off or warm up. Be our guest and we strive to provide best in class service. In 2018, we took out our deli cases and added ice cream. We specialize in Rolled Ice Cream but also serve soft serve and hand dipped flavors. We even have the World Famous Dole Whip. Our custom milkshakes are very popular and leave you deciding which flavor to enjoy.
In 2020, we added online ordering so our customers can skip the line allowing you to enjoy more time to relax. We have learned a ton and continue to improve our online service and menus. In 2021, we offer delivery through our own online page. You can also use Door Dash's platform to purchase pickup or delivery. Have you signed up for our loyalty program? For every $8 of spend, you receive a star. After 10 Stars you receive a FREE sandwich, wrap, salad, or container up to $8. If you are a first time customer, we offer $.45 ice cream on your first visit. This includes soft serve and hand dipped in a cone, cup, or even a milkshake.  Help us spread the word as this is the best kept secret in Athens Tennessee. We are so thankful for all our customers and appreciate your support.
In July of 2021, we acquired The Village Café and Creamery in Gatlinburg, Tennessee. The Village Café and Creamery offers premium coffee and ice cream. Obviously, Gatlinburg is one of the top tourist destinations in the world and will help us expand our brand of quality and service to many more customers. Some months we see over thirteen thousand guests a month from all over the globe. We love meeting new people and being a small part of their vacation.
Our charities we love to support are Coordinated Charities of Athens (coordinatedcharites.org), Appalachian Bear Rescue (appalachianbearrescue.org) and our local schools.